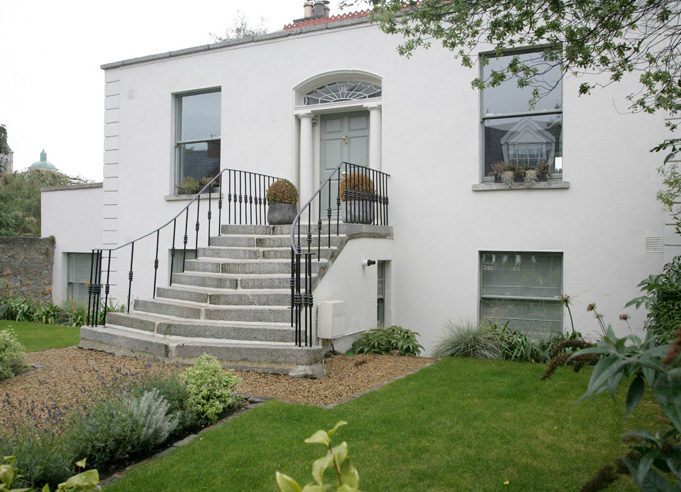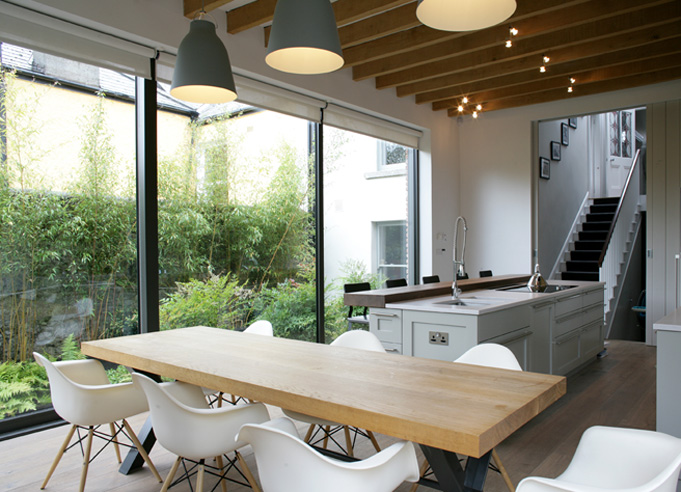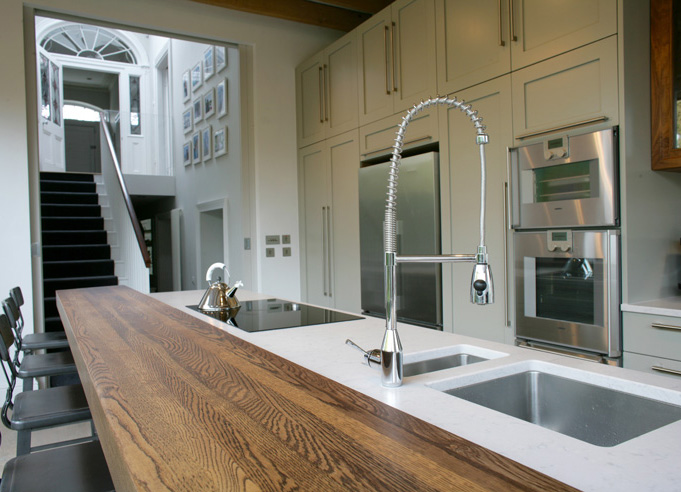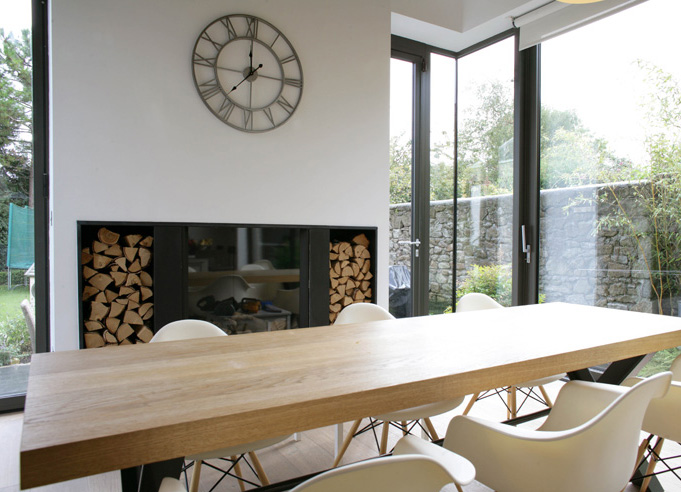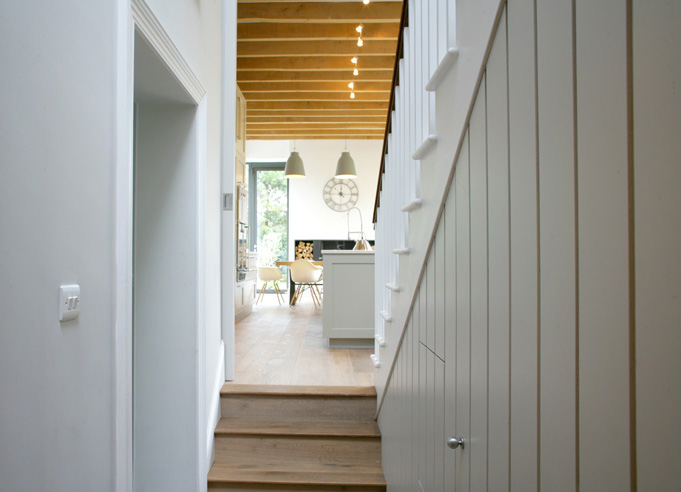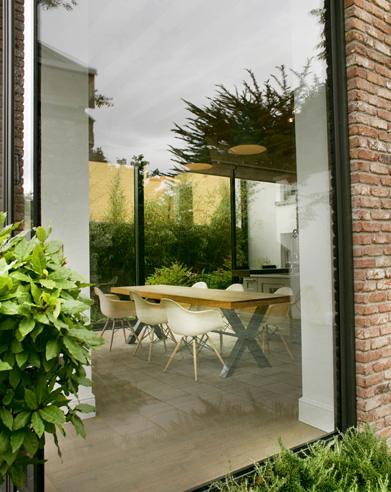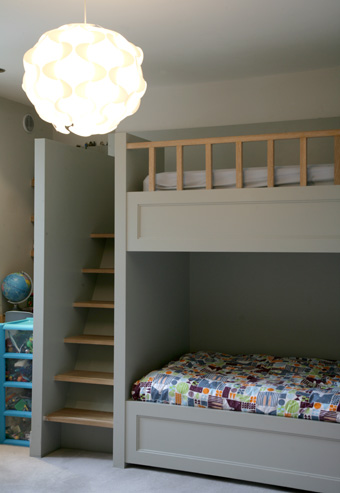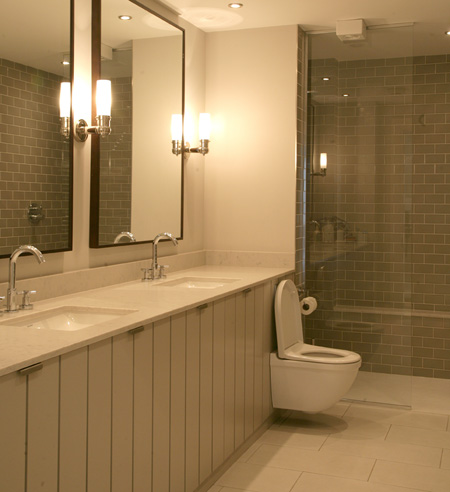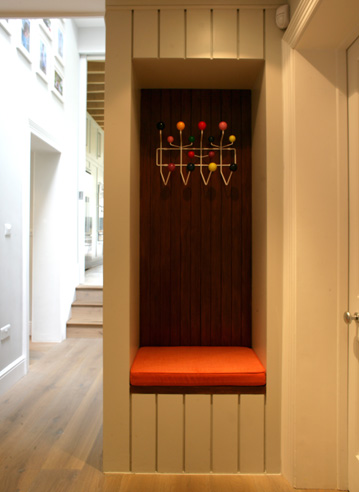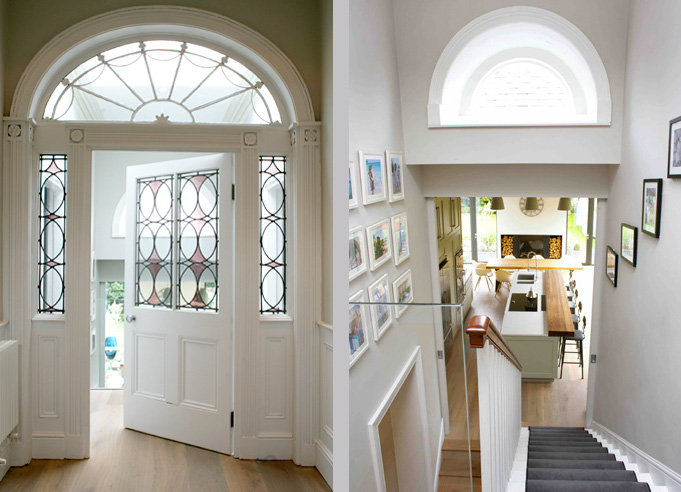 Villa Style House in Blackrock
This project involved the refurbishment and
extension of a protected structure in Blackrock.
The main reception rooms with the nicest
proportions were located at first floor level and the
challenge was to continue to use these as
reception rooms and family rooms and connect
these to a family dining/ kitchen that in turn
connected to the garden. This was achieved by
removing the existing small return and re-orientating
the staircase so that there was a direct physical and
visual connection between the existing house and
a new storey and a half extension. This project also
included the internal fit out to include kitchen,
bathrooms, storage, built in furniture and lighting.