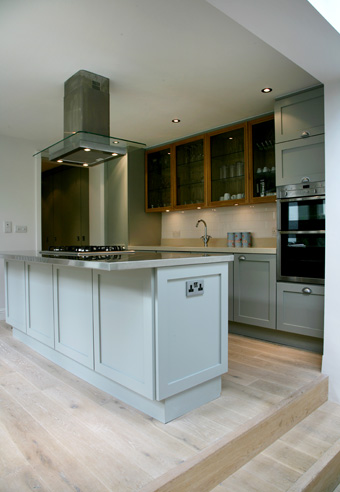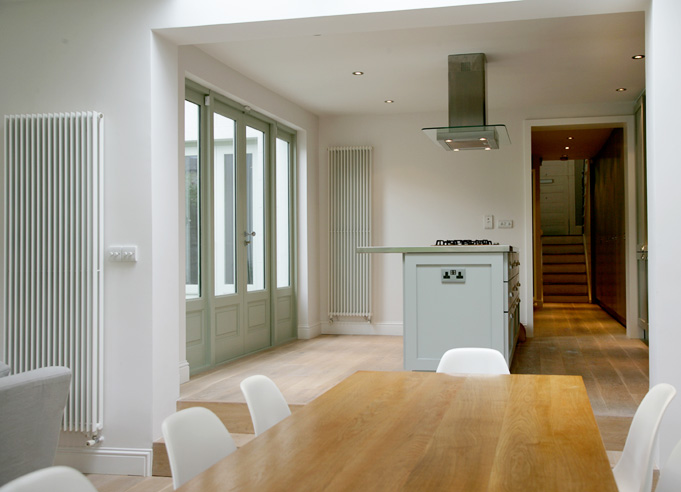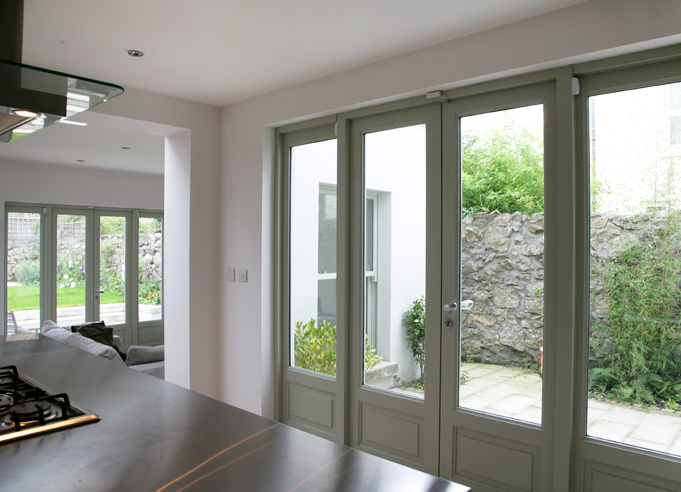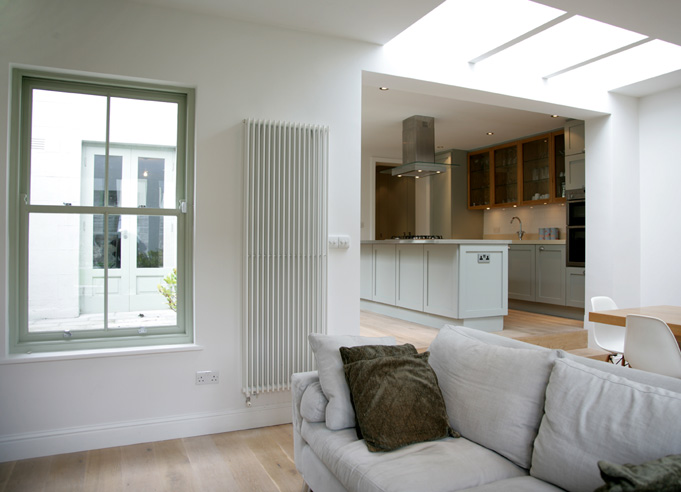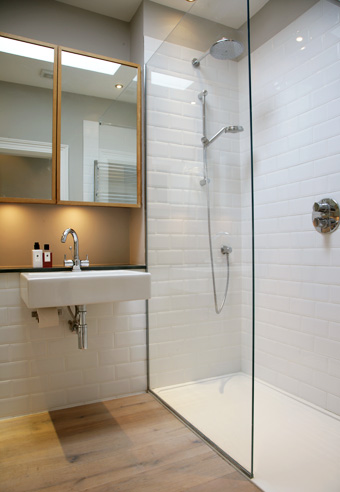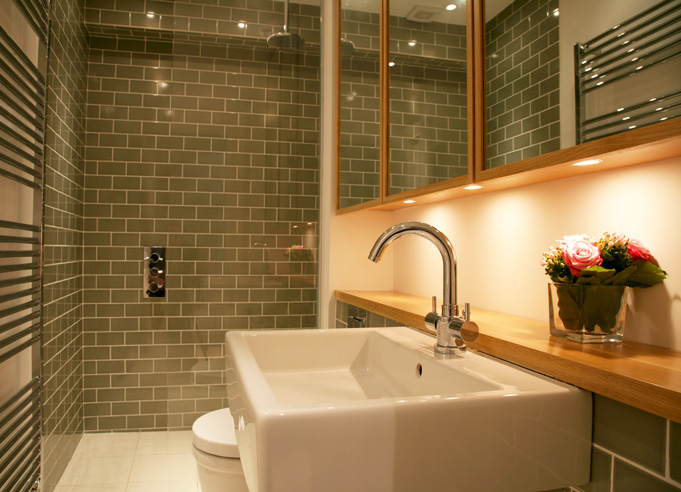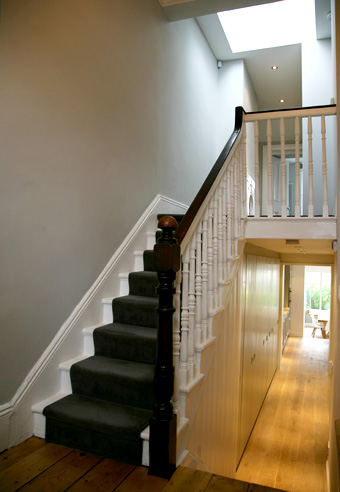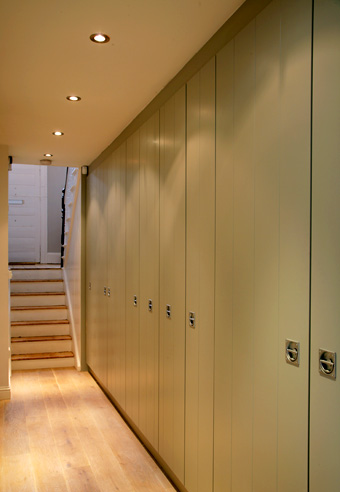 Extension and Refurbishment of a Victorian
house and protected structure in Ranelagh
This project involved the complete refurbishment
and extension to a redbricked victorian house
in Ranelagh, Dublin 6. The house is also a
protected structure. Whilst the floor area of the
house was only actually increased by a small
amount, the internal spaces were completely
rearranged to capitalize on the existing space.
The rearrangement provided for three double
bedrooms, two new bathrooms, extensive utility
and storage space, a reception room and a new
kitchen within the existing footprint. The extended
part then accommodated a new dining area and a further
living area with a solid fuel stove. The relationship
of the house to the garden and the introduction of
natural light was considered carefully and maximised.
All the interior design including the bathrooms,
kitchen, fitted furniture and selection of finishes
were provided as part of the service.