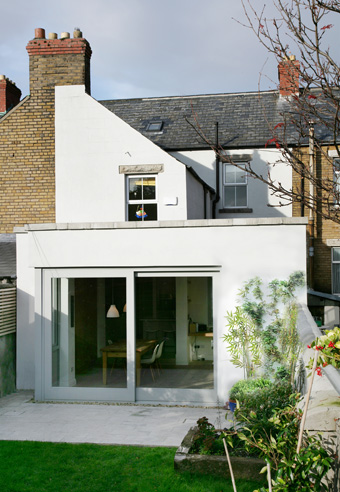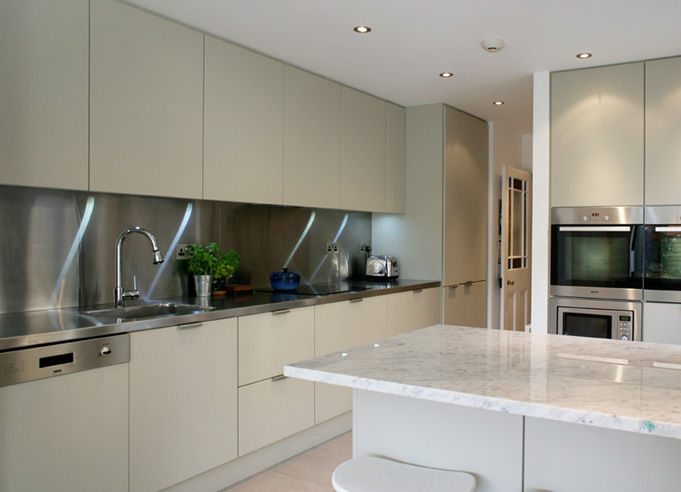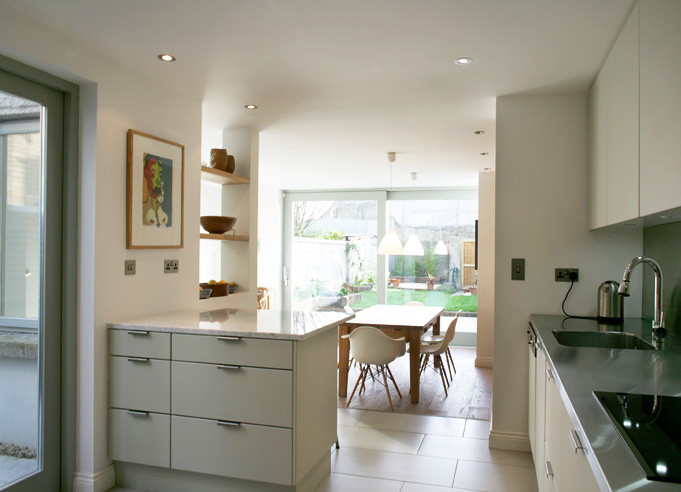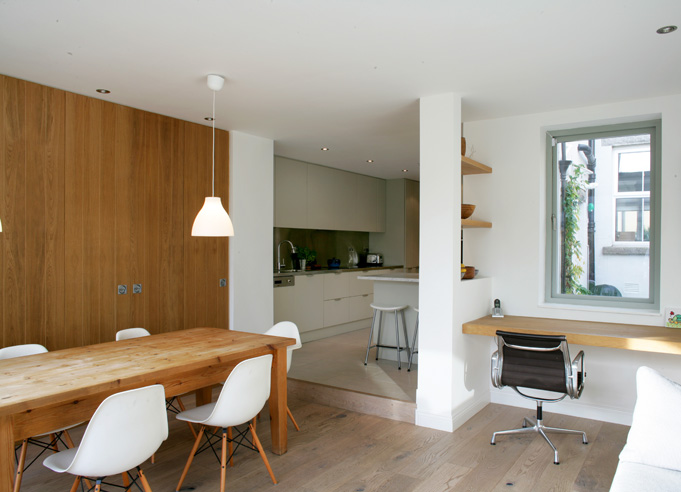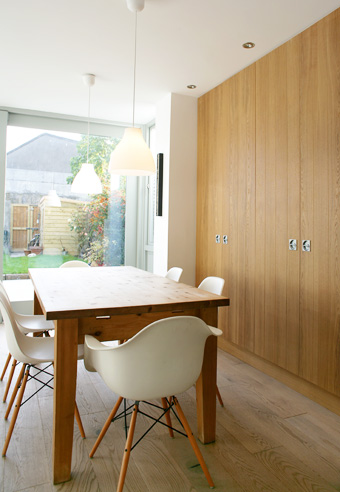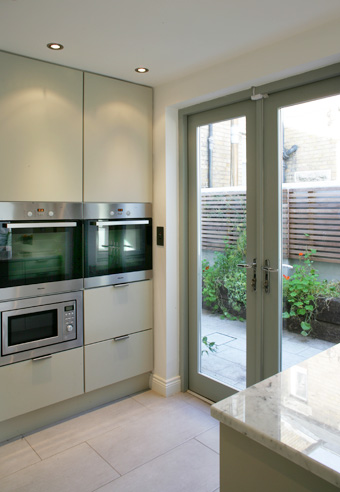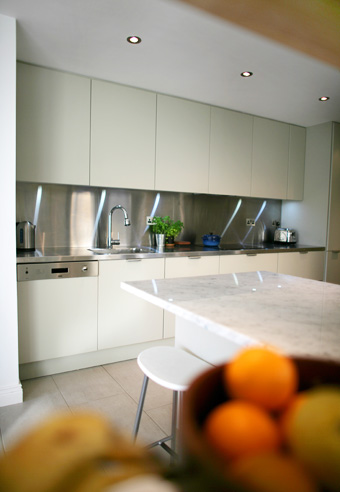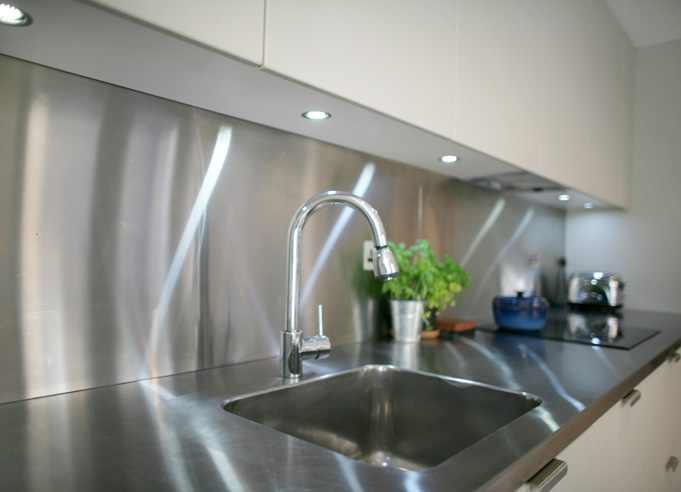 House in Harolds Cross
This project involved the remodeling of the
existing return at ground floor level and a new
extension to provide a new kitchen, dining and
living area. The extension was designed to
maximize the light from its orientation and allow
for through views from the entrance hall to the
garden and from the existing reception rooms
through a new courtyard to the garden beyond.
This increased the sense of space and depth
of the house. A new toilet and built in storage
was accommodated under the existing stairs.
The design and procurement of the kitchen
units, storage and other built in units were
included as part of the service.