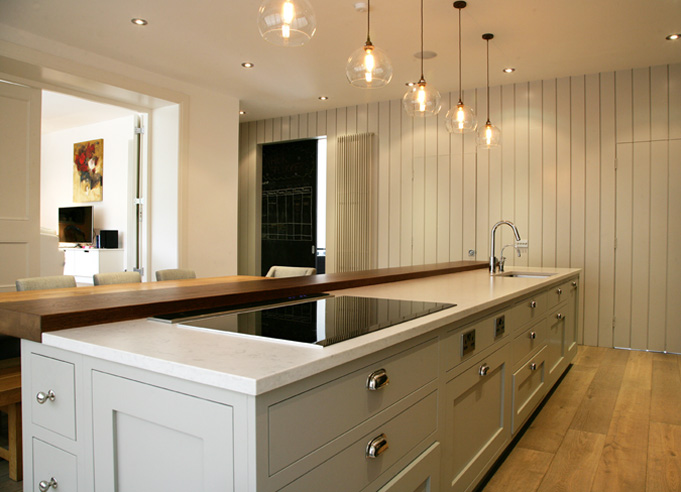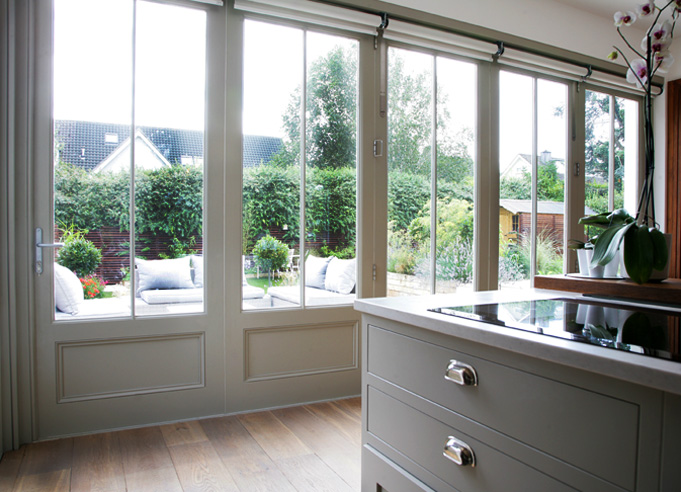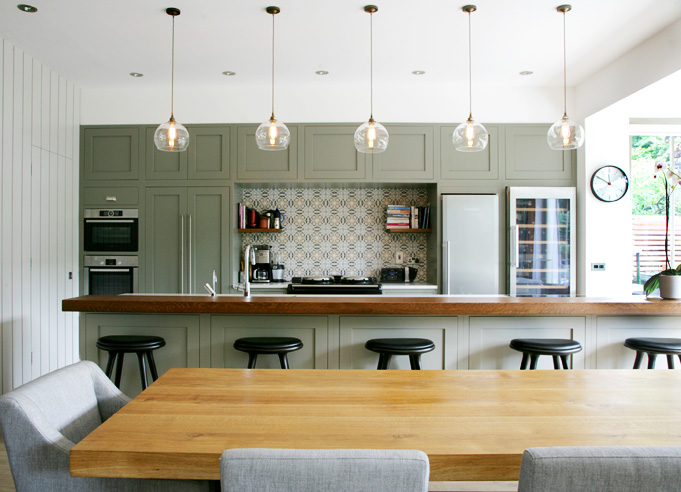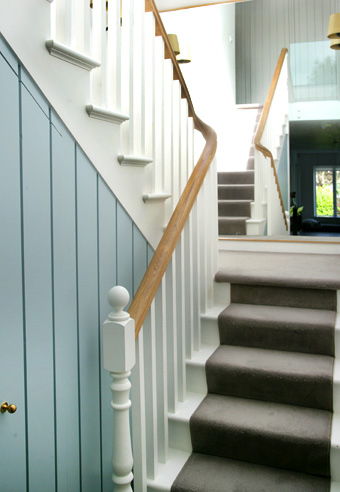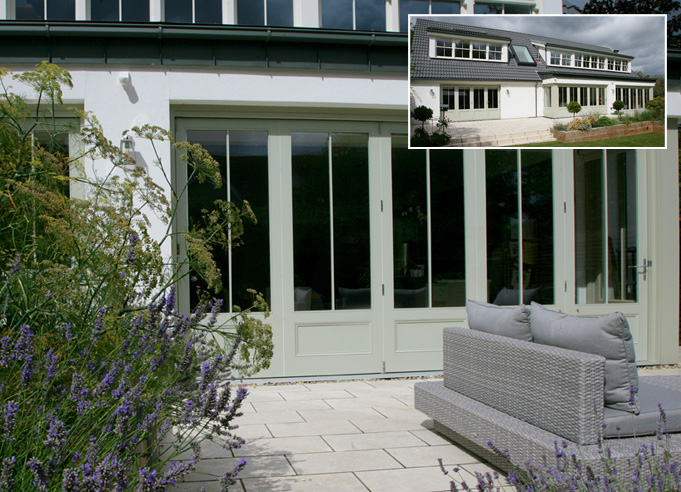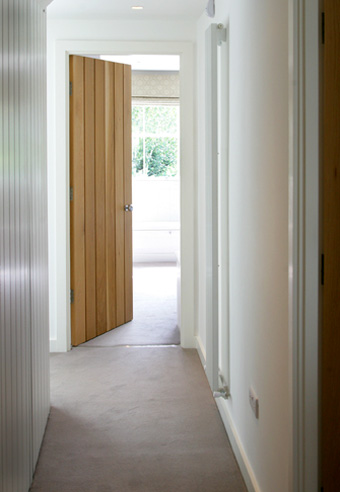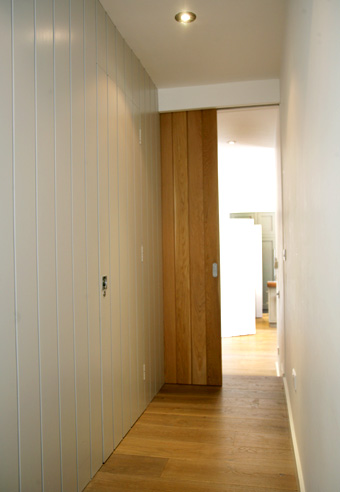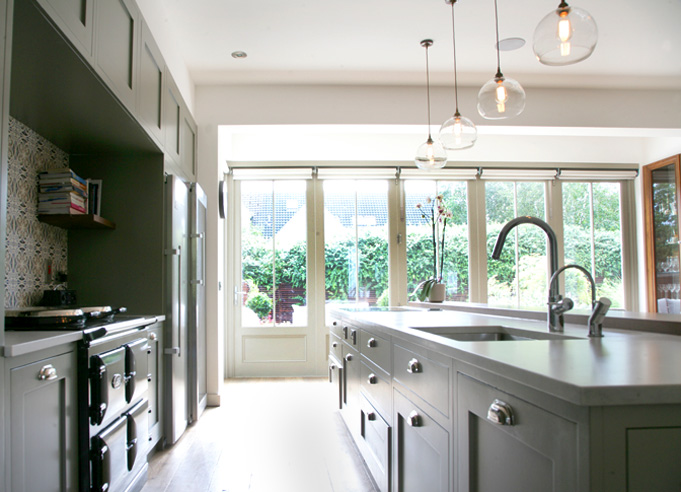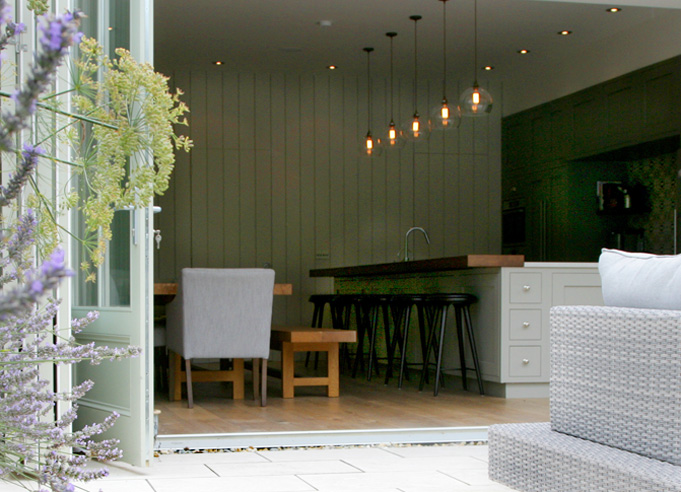 House in Clonskeagh 1
This project involved the conversion of a 2,800
sq.ft. 4 bedroomed detached dormer bungalow in
Clonskeagh to a 3,800 sq.ft 6 bedroomed house.
The client's bedroom accommodation at first floor level
was not satisfactory as the roof profile intruded on
the bedrooms. The new dormers to the rear rationalised
the ceiling heights and provided four good bedrooms
facing south east over the rear garden in addition to
two further bedrooms facing to the front. A large
extension to the side capitalised on the sloping site
and provided a large family kitchen and dining with
a 3 metre ceiling height. The increased floor to ceiling
height helps with light penetration so the room is
flooded with daylight. The house's BER rating was
significantly improved from E2 to B1, through the use
of external insulation, upgrading of the external
glazing, solar panels and use of a rainwater
harvesting tank amongst other measures.