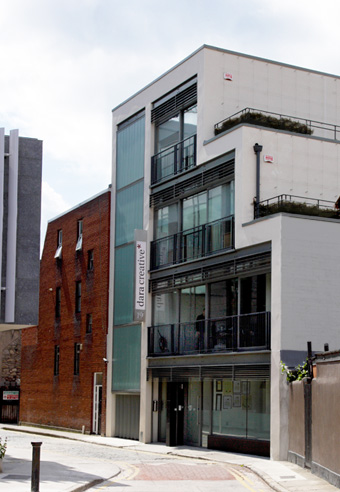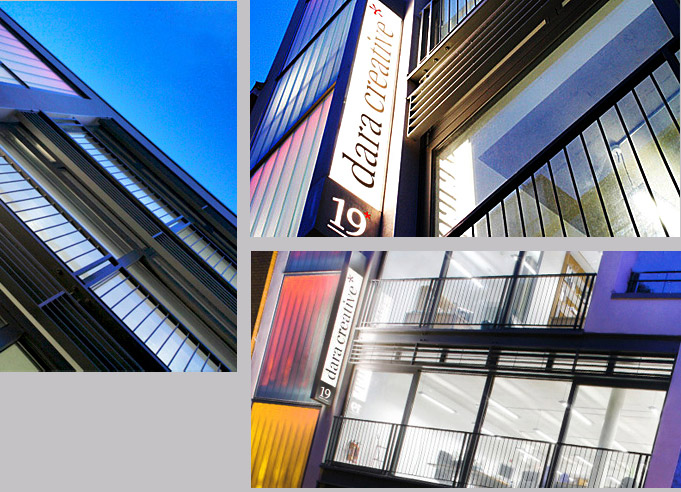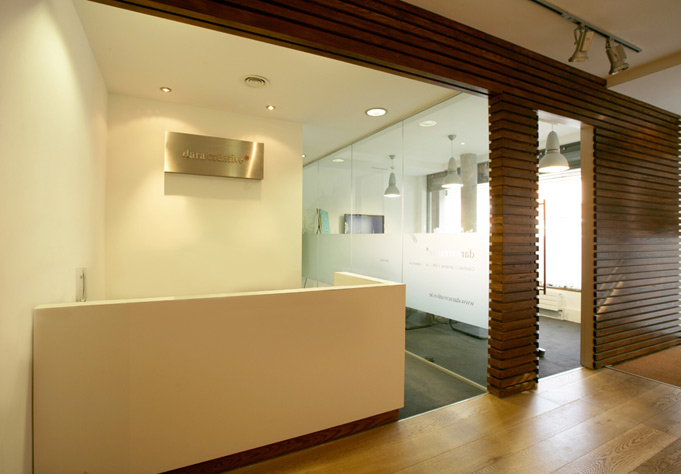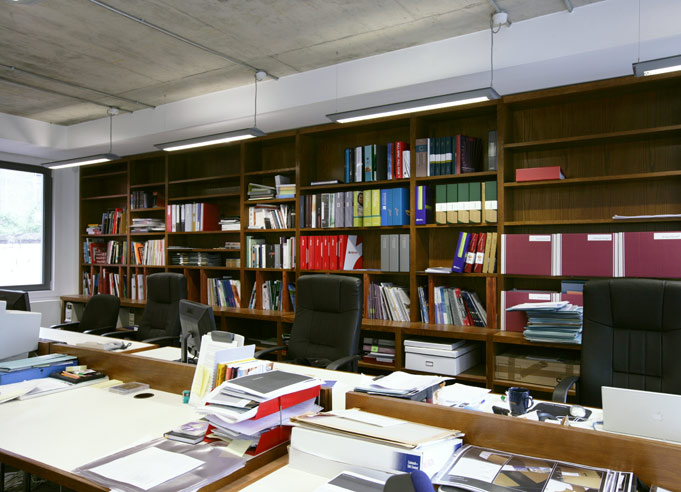 Offices and Fitout for Graphic Design
Company in Dublin 2
S O Sullivan Design were commissioned to
design a new graphic design studio on a lane
off Pearse Street. The project involved the
demolition of the existing two storey sub
standard building and the construction in its
place of a new four storey 4,300 square feet
naturally ventilated and cooled building. It was
completed in July 2009. The interior fitout
including the procurement of the furniture,
selection of finishes and lighting was included
as part of the service as was the design of the
hard landscaping.